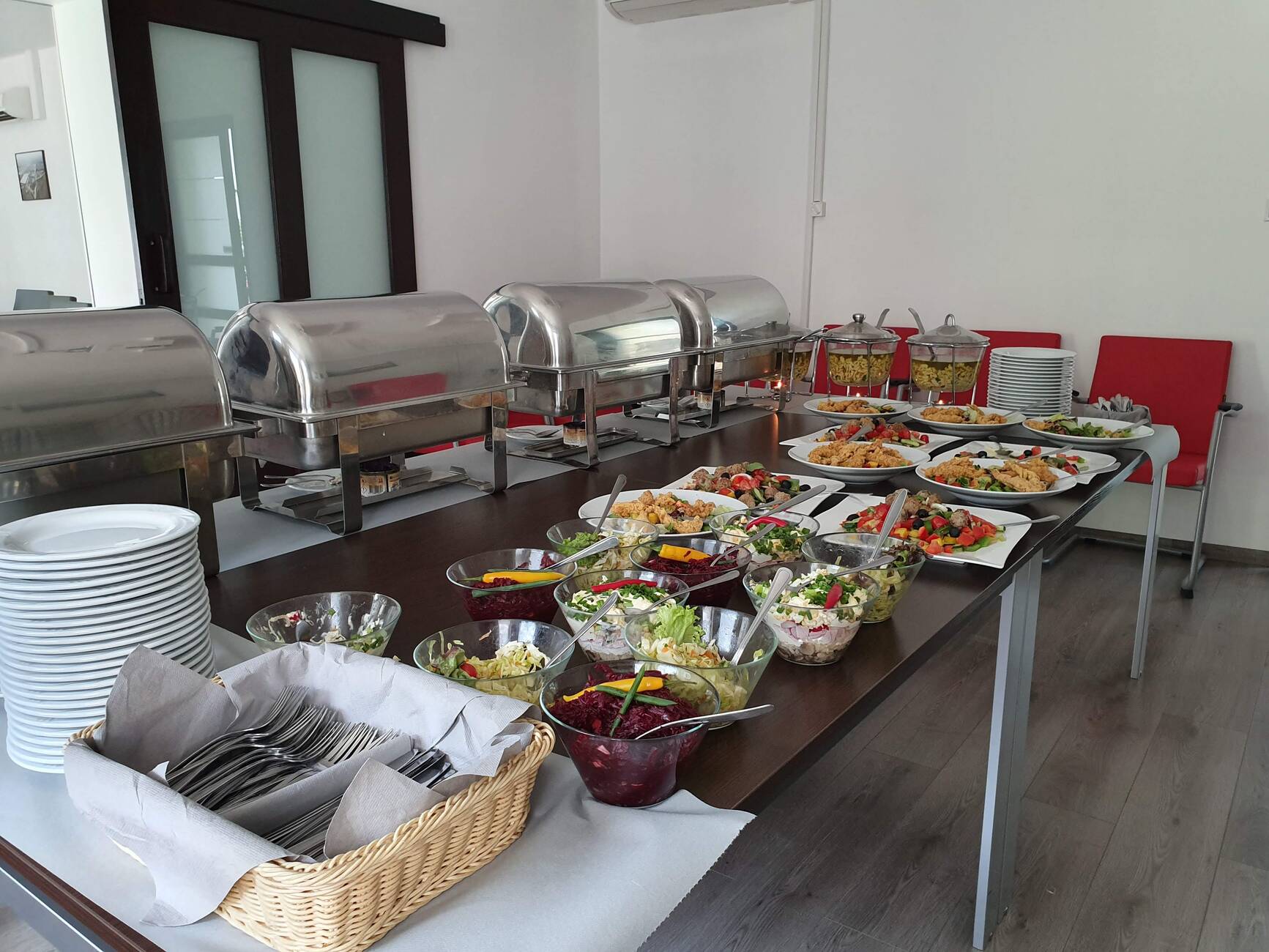 Catering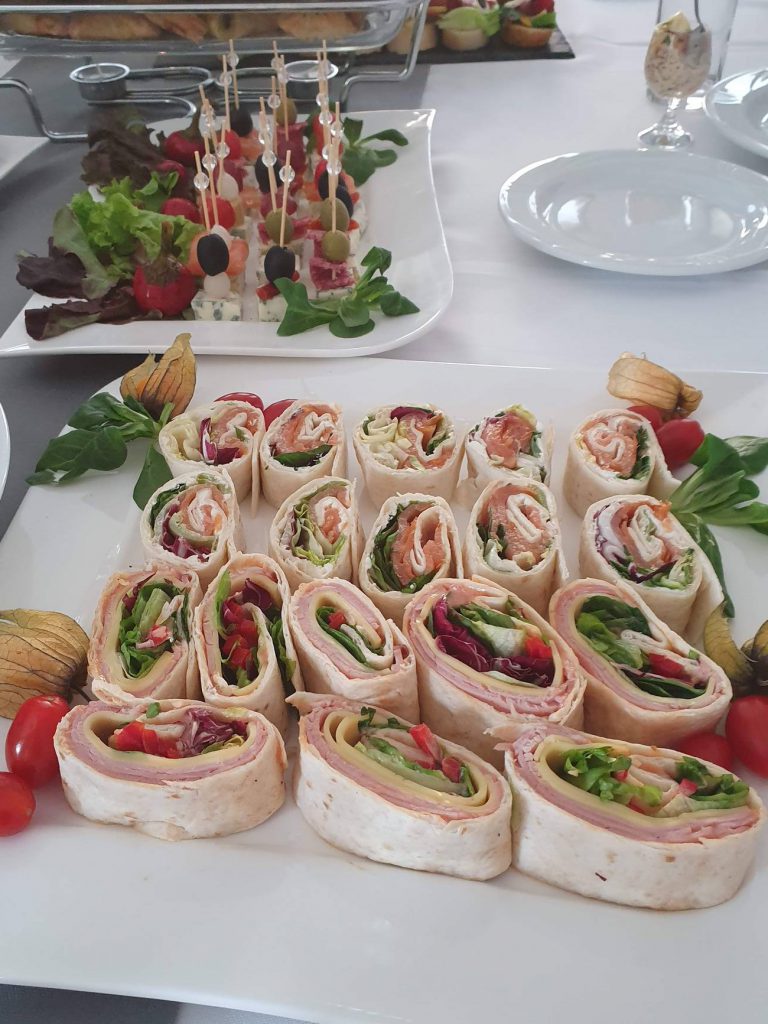 Catering at the Bastion Hotel
We offer catering services for companies and institutions: meetings, business lunches, company events, conferences, trainings. As part of the service, we prepare and import dishes to you and provide our tableware. We take care of the decorations and clean up after the party.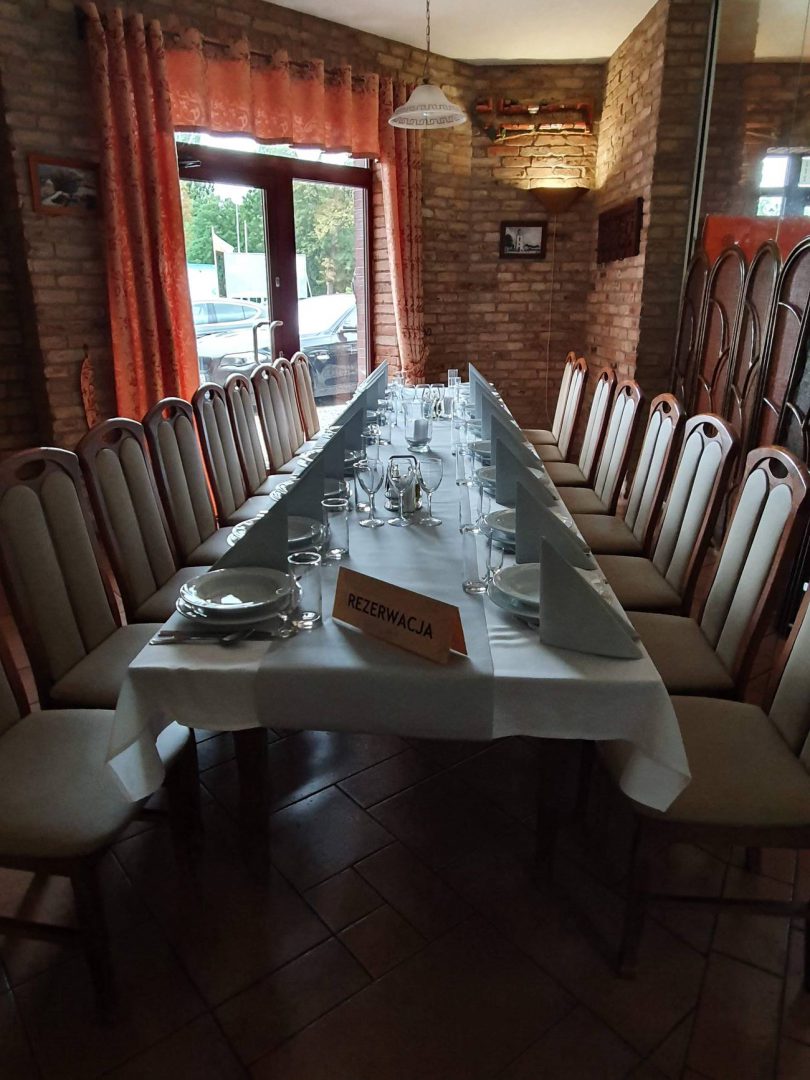 Restaurant
We invite our guests to the exclusive and atmospheric restaurant of the Bastion Hotel, ideal for intimate and family gatherings.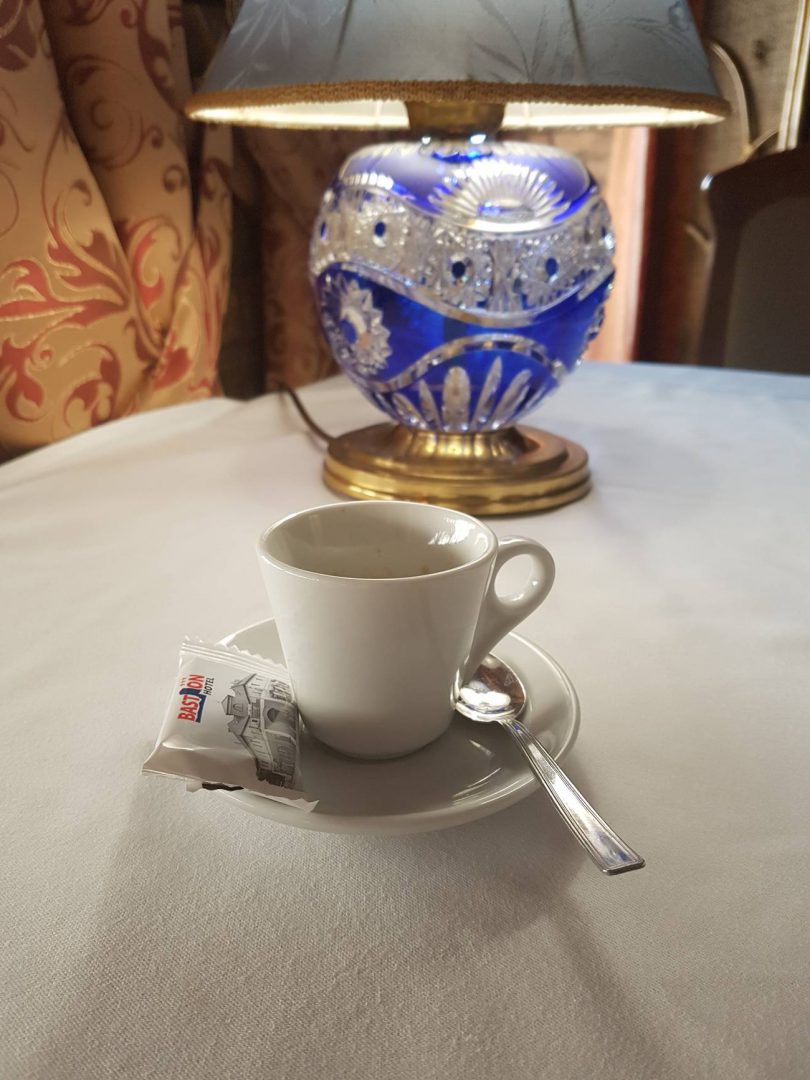 Bar
For those who prefer delicious tea, aromatic coffee or stronger drinks, we suggest spending time in a cozy bar connected to the restaurant. We serve a variety of drinks that will put you in a blissful mood and relax after a hard day.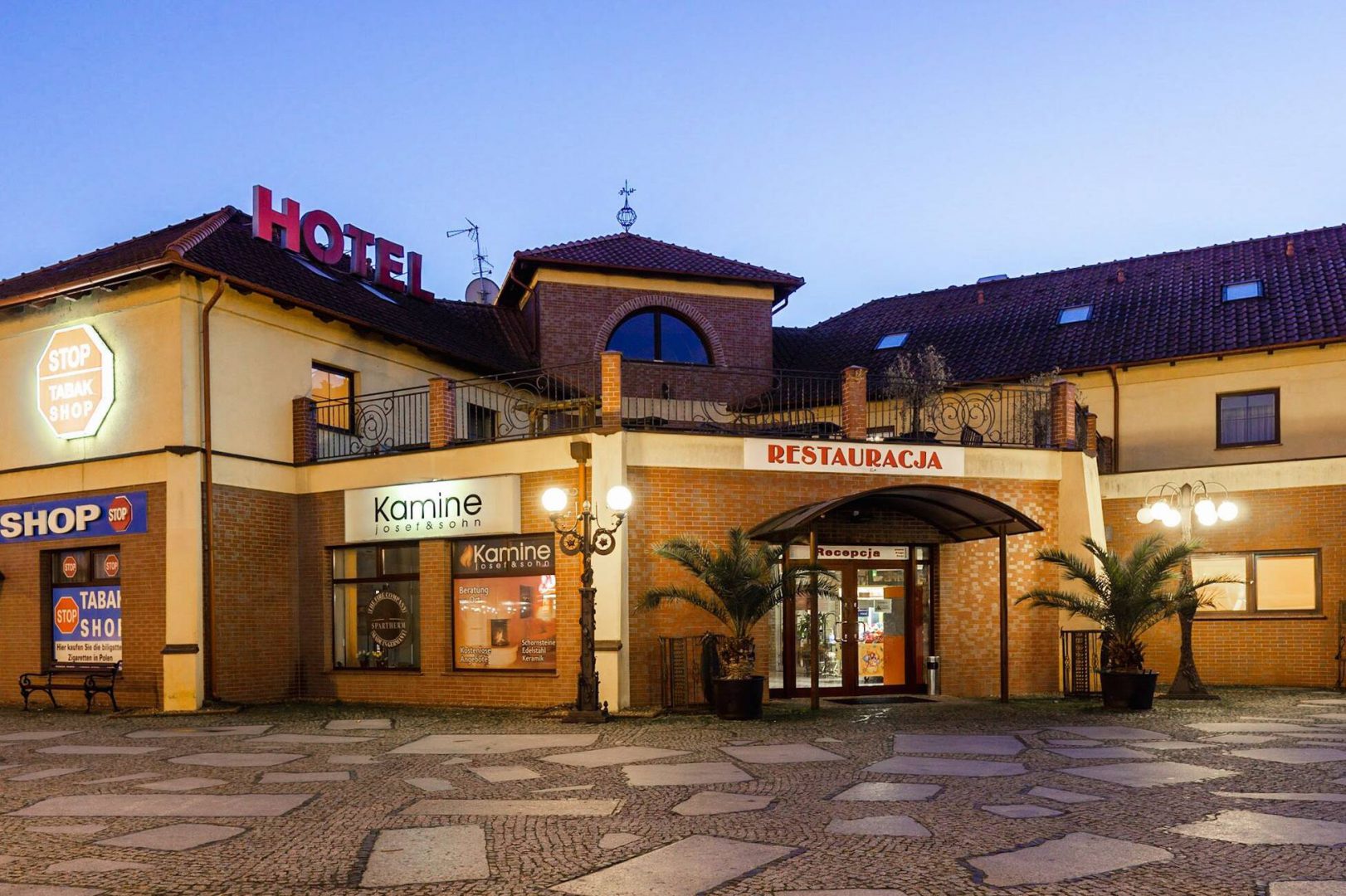 Parking
In front of the hotel there is a spacious parking lot, monitored for 24 hours, where large cars and tour buses can park without any problems. This is another of many amenities helpful in organizing various types of group events.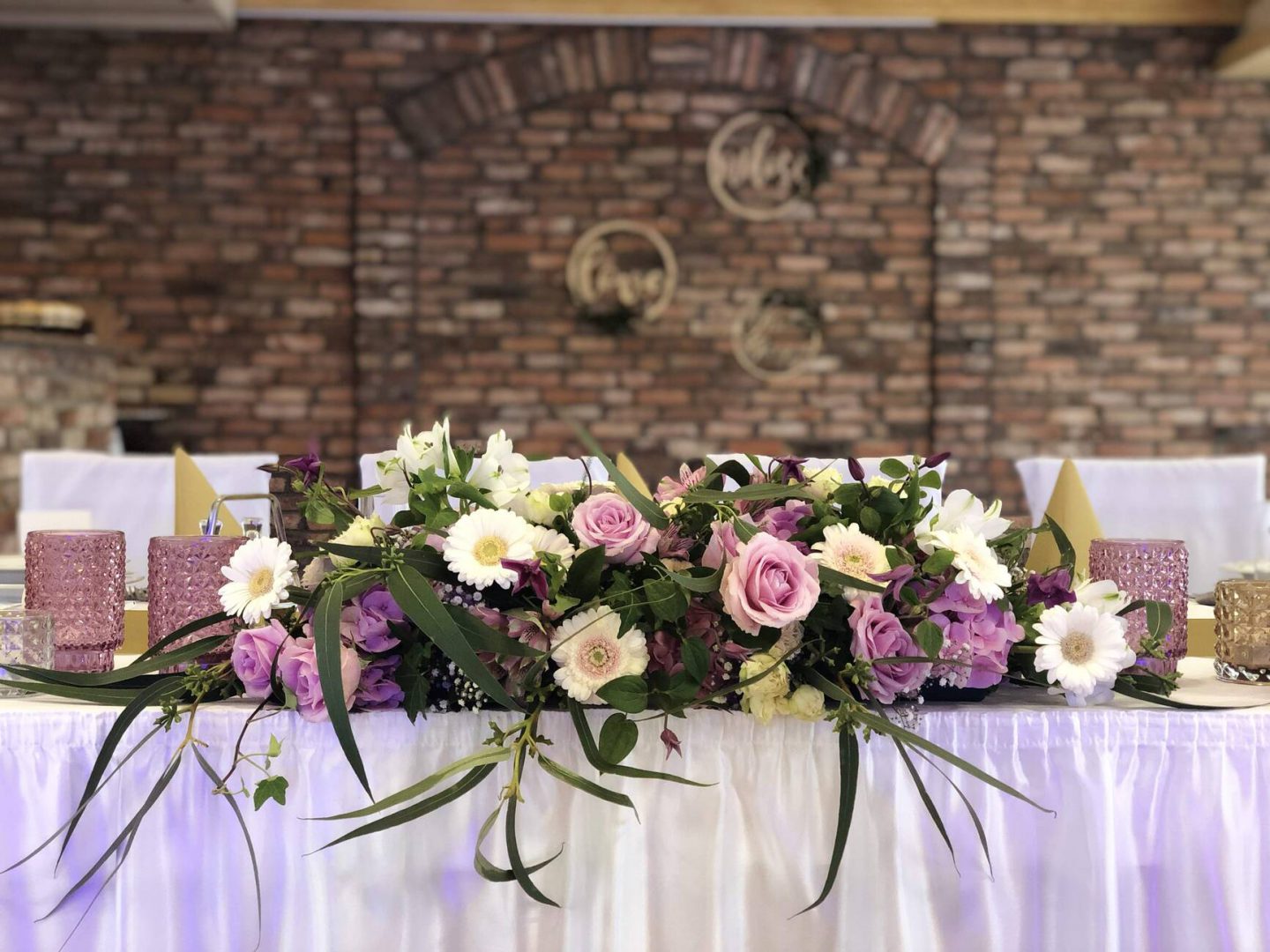 Organization of events
We organize special events, such as weddings, baptisms or communions, where you can have a good time with aromatic food, a glass of sophisticated wine and soft music.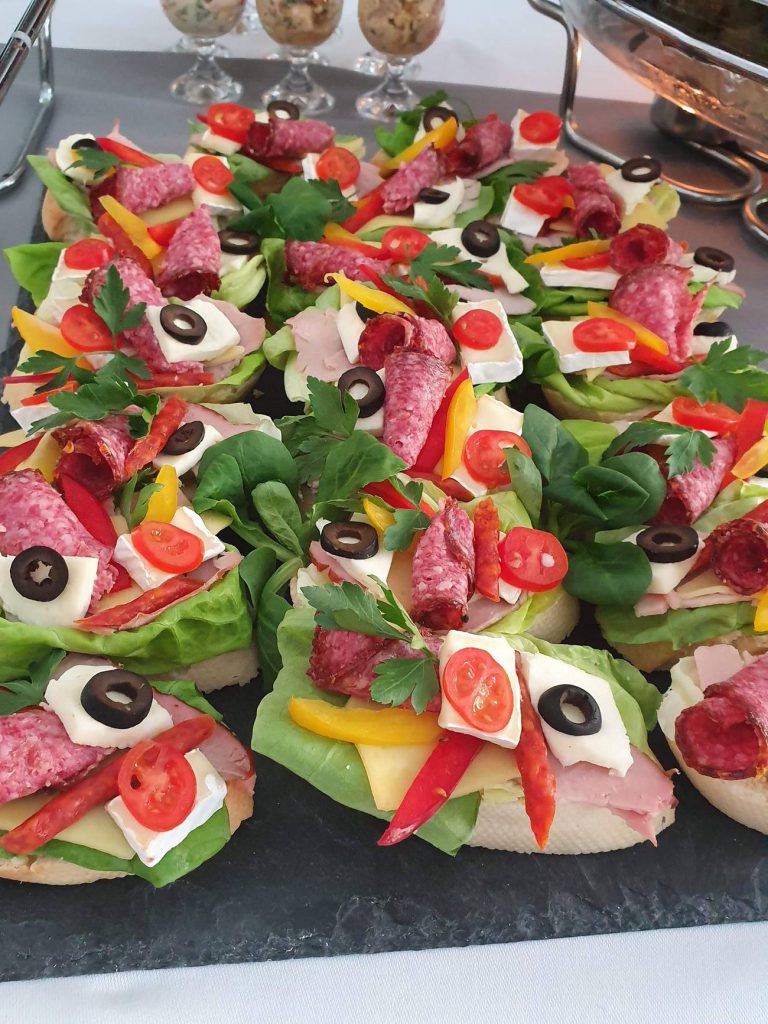 Professional service
Events can also take place in one of the two rooms we provide or in any place you choose. We offer a variety of menus and efficient service.
We offer catering: finger food, classic, Old Polish, themed, vegetarian, parties, Christmas company parties, company lunches.
Sample menu
---
Menu I
Boletus soup
Hungarian cake smaller potato pancakes
Southeast salmon 150 g
Cod tenderloin in herb butter vegetables
Pork loin with bone
Wild rice
Noodles
Coleslaw
Beets
Cauliflower with zucchini in a paprika-almond sauce with almond flakes
Greek salad with Greek cutlets, with mint and orange juice
Menu II
Tomato cream with mascarpone
Devolay with cheese
Stuffed mushrooms
Pork tenderloin stuffed with plum wrapped in bacon
Greek fish
Vegetable pancakes
Chips
Crescents
Greek salad bowl
Chef's salad bowl
Crispy chicken on crispy lettuce
Menu III
Borsch
Dumplings
Dumplings with cabbage and mushroom
Dumplings with spinach
Garlic baguettes or garlic bread
Decorative sandwiches
Nuggets + sauces
Tortilla rolls with smoked salmon
Tortilla rolls with ham
Vegetable skewers
Cones with feta cheese and dried tomatoes
Cheese plate + sauces